CREATE, CONNECT, CELEBRATE

Welcome to the Grange Hall Cultural Center!
The Grange Hall was built to gather in. Its history is rich with the flow of ideas, creative endeavor, shared experiences, acts of community service, and celebration. We are currently developing a new website to advertise our space and services, so please keep an eye out for that in the coming weeks! In the meantime, you can check out some of the things we're up to right now:
Our Sponsors
Thanks to our community sponsors who make the work we do every day possible!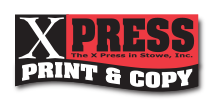 We want to hear from you! Call us or email us anytime. Visit us by event or appointment.