Art & Theater Summer Camps @ GHCC

Grange Hall Cultural Center announces
2019 summer camps for kids!
Three separate camps for 3-5 years old, 5-9 years old, and 10-14 years old.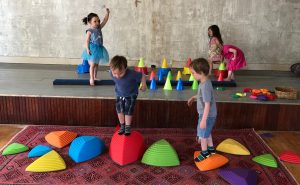 Acting Inside Out and All About: Creative Play for Everyday for 3-5 year olds
Wednesdays, May 22-June 12, 10-11:30am
$70 for 4-week session
2 siblings @ $130 for both.
$20 for drop-in
Encouraged to let their imaginations lead in play, children use drama, movement, rhythm, and visual art to discover a new expression and fun with other campers.   Use of kinetic learning, costumes, song, and mask or puppet making, participants will create their own memorable stories and artwork, while building skills of expression, collaboration, and creativity.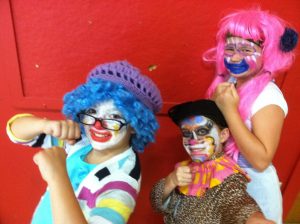 Arts in Action: Creating Performance and Visual Art (5-9 year olds)
Monday-Friday, June 17-21, 10am-4pm
$250 for 5 days, 10am-4pm.
Early Drop Off /Late Pick Up for additional fee.
Designed to teach the basics of acting, stage-craft, and theater etiquette, this fun filled active camp will result in an entertaining end-of-the-week performance(s) written, built, and performed by the Arts-In-Action participants and presented to an invited audience of family and friends. Each day will build on the last, providing each camper the opportunity to build confidence, create art, and learn dramatic techniques to share their stories in dynamic and collaborative ways.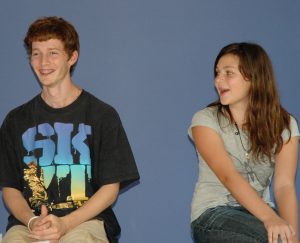 Youth Ensemble Academy: Performance Story Lab (10-14 year olds)
Monday-Friday, June 24-28, 2019, 10am-4pm
$250 for 5 days
Early Drop Off /Late Pick Up for additional fee.
The object of this camp is to have fun creating, collaborating, and telling stories in new and dynamic ways. With the help of art, history, and the alchemy of the group's imagination, techniques, tricks, and theater magic will be incorporated to build a dramatic story written and told by the ensemble at the end of the week. The camp is intended to provide: 1) an essential understanding of acting and stage craft; 2) solid theatrical storytelling skills; and 3) a confidence-building experience. Whether you are new to theater or looking to build on what you already know, this safe and respectful environment will allow you to create from where you are and learn artful methods for working with script and collaborators for performance.
MADELEINE FARLEY BIO: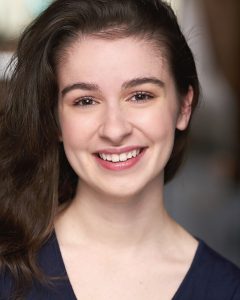 Madeleine Farley is an actress currently based in Minneapolis, Minnesota. After growing up in New Jersey, she moved to Wisconsin and attended Milwaukee High School of the Arts and Marquette University. As a professional actress, she has worked in Milwaukee with Renaissance Theaterworks and Voices Found Repertory. In Minneapolis, she has worked with Classical Actors Ensemble, Mission Theatre Company, and Fearless Comedy Productions (of which she is a company member). She has also taught in the summer of 2016 with CLIMB Theatre, based in the Twin Cities metro, teaching theatre-based workshops and touring libraries with a production of The Tortoise and the Hare. In the summer of 2017, she performed and taught with Kohl's Wild Theater at the Milwaukee County Zoo, making learning about our planet and its history fun for audiences of all ages. She loves how theatre has the power to transform lives and create larger understanding between people. At its heart, theatre is about connection. She enjoys nothing more than helping kids connect with themselves and others.