One & Only: Pier Valentino's: Show Without End! (The Final Broadcast)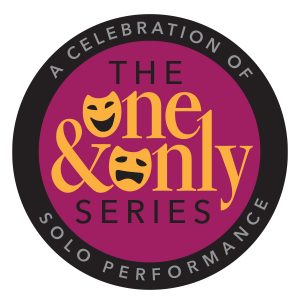 MOXIE Productions and
Grange Hall Cultural Center
presents:
The 2020 One & Only Series
a celebration of solo performance
January-April, 2020
____________________________________
Pier Valentino's: Show Without End!
(The Final Broadcast)
Written and performed by Nico Grelli
Directed by Nidia Medina
January 16, 17 & 18 @ 7:30pm
For over a decade, from the basement of Pier's mother's Foccaceria, Show Without End! has broadcast sometime between midnight and 4am every Monday (and occasional Thursday) on Bay Area Public Access Television, just after Barry Weatherjam's Bagpipe and Kazoo Jamboree Hour. And in the final hour (or so) before the imminent asteroid collides with our planet, Pier has decided to share the very last Show Without End with whomever would so choose to watch.
This is from Pier:
"All praise the Olive Duchess, who is all things, and who is me, and who is you. May we strut, as the Duchess does, through what remains of this existence, and into the next existence, once the approaching asteroid rear ends us off the galactic highway and into the deep, cold, oxygen-less vacuum that is the Milky Way. My humble freaks, my gentle geeks. Let me be your steadfast Captain through this last dark night. Consider yourself welcome to share the end with me, on the final Show Without End."
BIO:   Nico Grelli is an actor/writer/director/choreographer based in NYC.  As a theatremaker, Nico's had residencies with The Nuyorican and The Tank, and has work developed/produced with places including Labyrinth Theatre Co, Ensemble Studio Theatre, NY Madness, and Theatre Breaking Through Barriers. Acting honors include a Jeff Award Nomination for The Rose Tattoo in Chicago and New York Innovative Theatre Award for Best Lead Actor in The Jamb, directed by Obie Winner David Drake. Film credits include: It Had To Be You produces by Chris Columbus. Nico is a teaching artist with Epic Theatre Ensemble, the 52nd St Project, and the Kennedy Center American College Theatre Festival. Education: UCSB (Creative Writing) and NYU (Acting and English/American Lit). Apprenticeships: Ensemble Studio Theatre and Labyrinth Theatre Co. They are a proud member of AEA, SAG-AFTRA. More info at www.nicgrelli.com.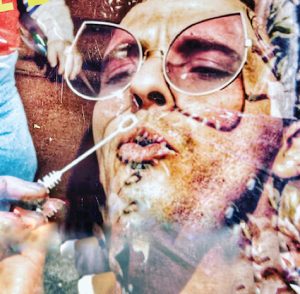 ARTIST-TAUGHT WORKSHOP Saturday, January 18, 1-3pm
Interpreting Your Deeper Consciousness:
A Devising Workshop for Writer/Performers
The purpose of this workshop is to provide a safe, inspiring, fun and disciplined space in which the participants can access their more subconscious, ego-less selves, and then to have time to interpret what emerges in a theatrical context, and without time to question their choices. In a way, it's a two-part writing process—in that there is what will be on the page, and then there is the what and the how it will be presented or performed. The workshop is about learning to take space and risks in your creative process toward a piece you have personally devised.
"Accessing our deep subconscious minds and eternal selves, and learning to take up space in the world and in the spaces we occupy is more important than ever.  And to speak that funky wonderful inner truth through the language of art is an incredible gift to give and to receive. It is revolutionary and evolutionary."
Nico has taught this workshop at The Kennedy Center American College Theatre Festival (Lincoln Center, NYC), and it's always delightful for them to see the pieces that students end up creating in such a short amount of time.
January 18, 1-3pm
$20 for the workshop or $15 with the ticket to the show
Discount Package:  Show PLUS Workshop!  Workshop is $15 with purchase of Nico's show, "Pier Valentino's Show Without End: The Final Broadcast ($35 total purchase).  Go to https://sevendaystickets.com/events/test-event-for-monica-1-9-2020 for Show & workshop package.