The Moving Memory Incubator, an action art workshop
***BY VERY SPECIAL APPOINTMENT***
A MOVING MEMORY INCUBATOR:
An Action Art Workshop
Taught by Hortense Gerardo
May 14-17, 2020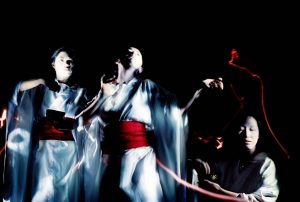 Using the available range of motion, participants will explore relating story, concept, or mood through physical movement in a performance setting. Based on the ever-evolving techniques and aesthetics of butoh-inspired dance, Dr. Gerardo will lead a three-day workshop to examine and develop skills to nurture the ability to put the intention of imagination into immediate physical effect and to interact spontaneously with others toward the goal of performance, which will be shared at the end of the workshop in a public presentation.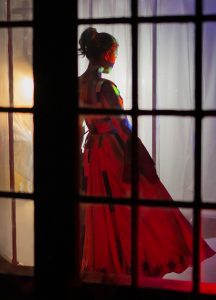 No prior experience required.
Minimum age 16 years old (exceptions for those with prior dance training)
The workshop will culminate in a showing that will be open to the general public.
Early registration recommended.
Early bird pricing ends February 14.  
Regular pricing February 15-May 13.**
Pricing and Schedule:
Package #1:  Action Art Student (all ages and abilities)–$25
Thursday, May 14, 7-9pm Open to all,  a light meal will be provided
Introduction Talk with Film PLUS admission to performance May 17
Package #2: Workshop Participant
$180 early bird/$200 regular/$220 Day-of registration
Includes Package #1 PLUS:
Friday, May 15, 5-9pm
Basic Principles & Theory; Creative Exporation & Practice
Saturday, May 16, 12-3pm
Theory & Pratix
Package #3:Workshop Performer
$255 early bird/ $275 regular/ $$295 Day-of
Includes Package #2 PLUS:
Saturday, May 16, 2-5pm
Exploration & Coordination
Sunday, May 17, 12-2pm
Warm-up, Practice & Preparation
Sunday, May 17, 2-3pm—Open to the Public
Performance presentation–Sunday, May 17, 2-3pm–Open to the Public
Suggested donation-$10; FREE for any participant of partial workshop/talk.
Scholarships available on a first come basis.  Please contact grangehallcc@gmail.com for information and application process.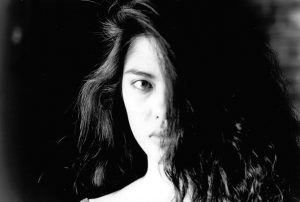 Hortense Gerardo has performed works by New York-based choreographer, Edisa Weeks ofDELIRIOUS, Deborah Butler of Kitsune Dance Theatre, Annie Sailor, Susan Matheke and Kathryn Kollar at Artspace, and Reggie Wilson of Fist and Heel Performance Group. Prior training includes modern dance with Paul Saliba of Sydney Dance Company, Elke Scheller at der Tanzwerkstatt in Germany, African dance with Jennies Newman of the Ghana Dance Ensemble,flamenco training with Kati Garcia-Renart and Sabrina Aviles. Her teachers in butoh include Maureen Fleming, SU-EN, Katsura Kan, Atsushi Takenouchi, Eiko and Komo, Tadashi Endo, Mari Osanai, Akira Kasai, Moeno Wakamatsu and Ko Murobushi. Recent works include: INFINITE CORRIDOR (Performance Mix Festival 31) BRRRDS (Third Life Choreographer Series), SCRUB (IX° International Performance Art Festival in Monza, Italy) ENCORE/UN COEUR (Institute of Contemporary Art in Boston) MEDIA|MEDEA (Massachusetts College of Art) MOORING VENICE (Venice Biennale), MEAT (Frazier Festival and WaterFire Festival), Courtship Behavior (Perishable Theatre, Green Street Dance Studios), RAZE THE BAR (Fence International Network in La Charité-Sur-Loire) SHADOW | PROOF HOUSE, GLASS HEART SOLOS and CRAFTING HIGH ART (Nuit Blanche, Toronto.) Commissioned works include, Amputation for Project Guggenheim, American Rose, for the American Friends Service Committee and Smith College, and Drums of a Common Language for Odaiko New England. Hortense Gerardo is the artist in residence at the Metropolitan Area Planning Council and an Associate Professor of Anthropology and Performing Arts.
For more information about the content of the workshop, please contact: www.hortensegerardo.com and TWITTER: @hfgerardo
Contact grangehallcc@gmail.com for registration and administration questions and procedures.
Hourly Schedule
Thursday, May 14: Introduction Talk with Film
7pm

-

9pm

Introduction Talk with Film

(Public welcome)--Price includes admission to Sunday's presentation (completes package 1)
Friday, May 15: Basic Principles & Theories; Exploration & Practice
5pm

-

7pm

Basic Principles & Theories

(workshop participants)
7pm

-

9pm

Exploration & Practice

(workshop participants)
Saturday, May 16: Theory & Practix; Exploration & Coordination
12pm

-

3pm

Theory & Practix

(workshop participants)--completes package 2
2pm

-

5pm

Exploration & Coordination

(workshop performers)
Sunday, May 17: Warm up, Practice, & Preparation; Performance Presentation
12pm

-

2pm

Warm up, Practice, & Preparation

(workshop performers)
2pm

-

3pm

Performance Presentation

All welcome